Environmental Education Project
In collaboration with Mitsubishi Corporation (Brunei Liaison Office) and Brunei Shell Petroleum Co, Green Brunei is organising the Environmental Education Project to promote better awareness of climate change issues in the country. A platform for the community, particularly youth still in school, the opportunity to contribute directly to mitigation efforts to reduce climate change impacts in the country.
The Environmental Education Project will be the third edition of the "Environmental Education Tour Project" previously conducted in 2020, 2021 and early 2022.
EEP 2022 will also provide a practical experience for the students to participate in environmental activities. The programme will run from September to November 2022.
The Environmental Education Project will enable students to increase their knowledge of climate change issues and participate in environmental activities. Students are selected by their respective schools who will participate in the following activities.
The Environmental Educational Project strives to develop youth who are well equipped with knowledge on climate change and to instil vital awareness and appreciation of our natural resources. The main objectives include:
The students have a measurable increase in knowledge and understanding of climate change.
Enable students to participate in environmental activities, providing them with practical experience in environmental efforts.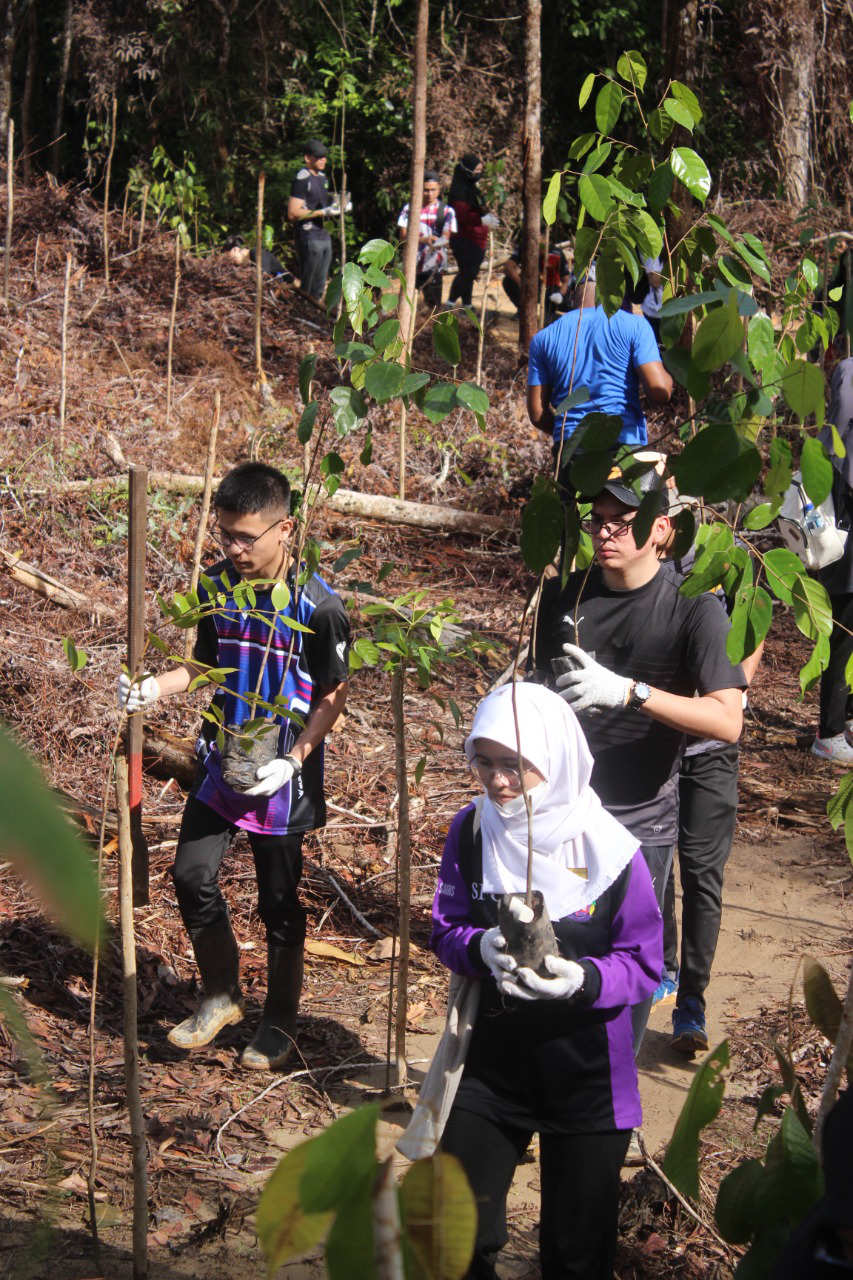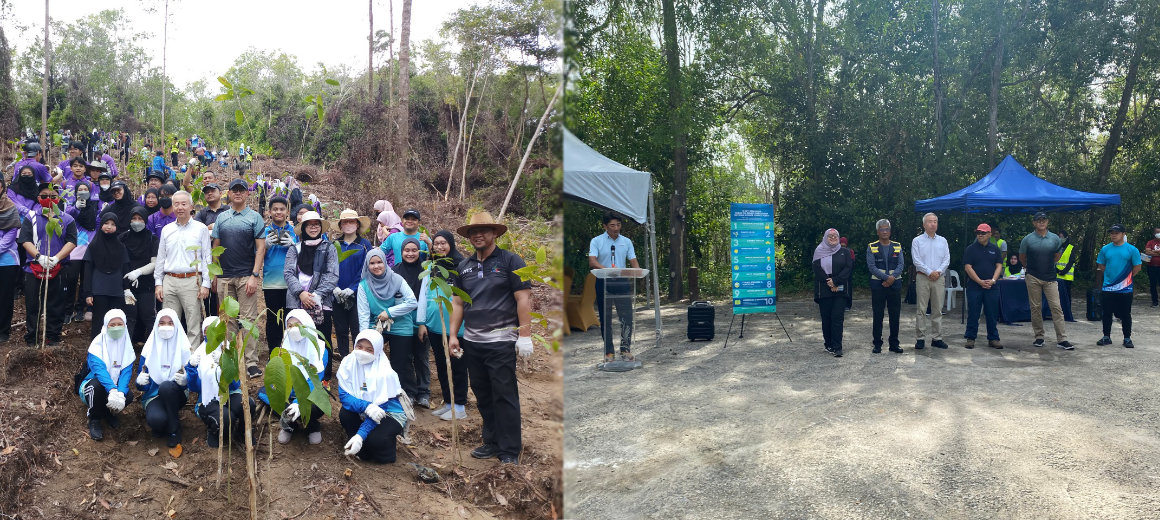 Opening & Closing Ceremonies
Opening
The launching ceremony for Environmental Education Project 2022 was conducted at Berakas Forest Reserve during the 1st Tree Planting Event — on 3rd September 2022. 
The Minister of Primary Resources and Tourism attended the Guest of Honour and VIP guests invited, including Ambassador Maeda Toru from the Embassy of Japan and Tadashi Hara, Country Representative, Mitsubishi Corporation.
The first event in line was the tree planting activity participated by students and teachers from Pusat Tingkatan Enam Meragang (PTEM), Pusat Tingkatan Enam Sengkurong (PTES), Pusat Pembangunan Belia (PPB), Maktab Duli Pengiran Muda Al-Muhtadee Billah (MDPMAMB), and Maktab Sains Paduka Seri Begawan Sultan (MSPSBS).
Closing
The Closing Ceremony will be held on 8 November 2022 in The Garden's Veranda.
The Guest of Honour is proposed to be the Minister of Education.
Invited guests will include representatives of project stakeholders, judges, winners of the Art Competition and their teachers.
We engaged two schools, bringing in 60 students for the Educational Tour in Seria.
Visitors (students) learned more about climate change and discovered its impact.
They also realised and understood Brunei's effort in the energy transition for the country.
Successfully planted 507 trees (Dipterocarp) in total under EEP.
Planted 257 Trees at 1st Tree Planting Event.
Planted 250 Trees at 2nd Tree Planting Event.
Gathered 322 Volunteers to Participate.
Reference to Date & Activities
3rd = Opening Ceremony & 1st Tree Planting
3rd – 24th October = Art Competition
6th = 1st Field Trip to TSB & SEL
8th = 2nd Field Trip to TSB & SEL
10th = 2nd Tree Planting
15th = 1st River Cleanup
24th = Art Competition (Deadline for Submissions)
26th = Art Competition (Judging Period)
5th = 2nd River Cleanup
17th = Closing Ceremony
Health, Safety & Environment