In a remarkable feat of community engagement and social responsibility, a group of 30 dedicated volunteers has achieved a significant milestone in the understanding of the pressing needs and challenges faced by the residents of Kampong Ayer. By diligently gathering insights on housing conditions, employment opportunities, healthcare access, and educational resources, these volunteers have paved the way for crucial developments in the region.
The survey, which took place in the vibrant locality of Mukim Burong Pingai Kampong Ayer, encompassed several neighborhoods, including Kampong Sungai Pandan, Kampong Pandai Besi, Kampong Pekan Lama, Kampong Setia Negara, Kampong Lurong Dalam, Kampong Burong Pingai Ayer, and Kampong Sungai Asam. Over the course of their efforts, more than 140 houses were covered, allowing for a comprehensive and in-depth understanding of the community's needs.
The insights garnered from this survey are expected to serve as a crucial foundation for future developmental projects, policy interventions, and community-based initiatives. With a clearer understanding of the local dynamics, authorities and organizations can now work towards implementing targeted programs that address the pressing concerns related to housing, employment, healthcare, and education in the area.
The impact of this survey is not merely limited to the data collected but extends to the empowerment of the community. By actively participating in the survey process, the residents of Kampong Ayer have contributed to a collective effort aimed at fostering positive change and holistic development in their neighborhood.
As the findings of this survey continue to unfold, the organizers remain committed to translating the data into actionable solutions and sustainable strategies that will uplift the standard of living and promote a better quality of life for the residents of Kampong Ayer.
The success of this initiative stands as a testament to the power of community-driven efforts and the transformative potential of collaborative action. With the spirit of solidarity and the dedication of passionate individuals, the journey towards a more prosperous and inclusive Kampong Ayer has taken a significant leap forward.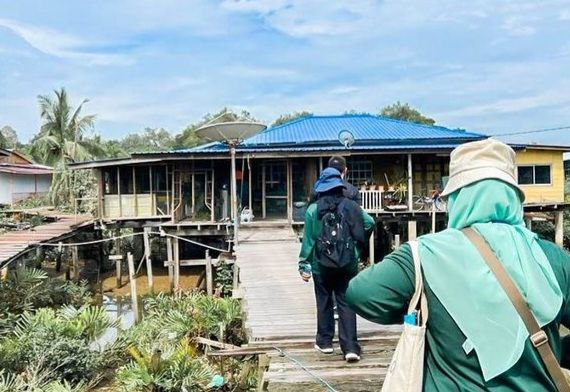 ---