Hengyi Industries Sdn Bhd (Hengyi) launched the Clean Beach Initiative as part of it's long-term corporate social responsibility during a clean-up activity at Muara Recreational Beach.
Over 100 participants comprising Hengyi staff and volunteers participated in the clean-up, organised by Hengyi Industries in a collaboration with Green Brunei.
The event is part of Hengyi's long-term corporate social responsibility's (CSR) commitment towards a sustainable future by providing an awareness on the importance of recycling and maintaining the beauty and cleanliness of the beaches in the country. The initative is aimed at tackling beach pollution and reducing the number of plastic litters entering the oceans.
Deputy General Manager of Hengyi Industries Xu Ye handed over recycle bins and signages to guest of honour, Acting Director of the Department of Environment, Parks and Recreation (JASTRe) Martinah binti Haji Tamit in a ceremony.
Two of the signages and six of the recycle bins were installed at the Muara Beach while the other two recycle bins were installed at the Serasa Beach as a reminder to the public to help keep the beaches clean and adopt a greener lifestyle.
Hengyi will engage a third-party cleaning company to ensure that the recycle bins are cleaned out regularly. The trash collected will be sent to a recycling facility to be recycled.
Beach pollution is an environmental threat to both humans and wildlife. Plastic litters on the beach often end up in the ocean where marine animals can become entangled or mistaken it for food, causing them to choke or starve.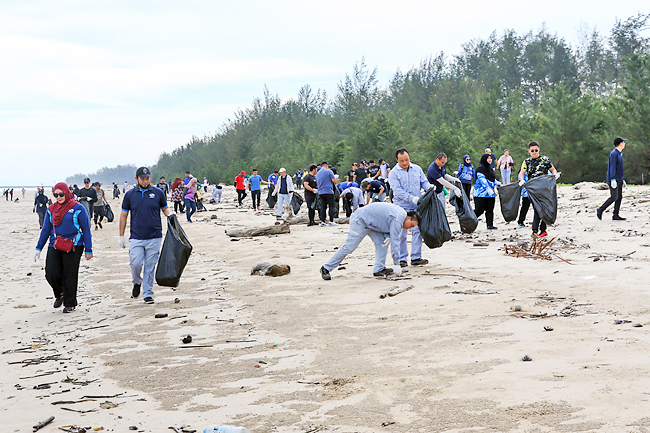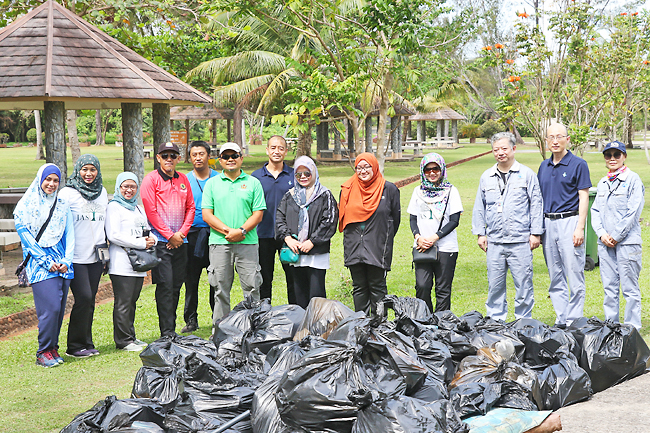 Credits: Hengyi launches Clean Beach Initiative | Borneo Bulletin Online