Members of the public are urged to bring their own bottles or reusable cups for free refills during the 37th National Day celebration.
Under Green Brunei's Bandarku Bersih (My Clean City) and Bandarku Bebas Botol Plastik (My City is Free of Plastic Bottles), five water dispensers will be placed at key locations along the parade route leading to Taman Haji Sir Muda Omar 'Ali Saifuddien.
The campaign is a follow-up to last year's initiative, where the public consumed more than 200 gallons of water from 32 dispensers in eight locations around the capital.
Statistics also indicate that 500 reusable bottles were filled at the provided water refill stations; 1,625 plastic bottles and 41 bags of litter – not counting the refuse collected by the Bandar Seri Begawan (BSB) Municipal Department – were gathered; and 100 volunteers and committee members were involved.
Volunteers will also be dispatched this year, in support of the BSBs Municipal Department's efforts to ensure the cleanliness of Taman Haji Sir Muda Omar 'Ali Saifuddien and its surrounding area amid the National Day celebration.
The drive is aimed at reducing the use of plastic bottles, in line with the Plastic Bottle Free Initiative coordinated by the Department of Environment, Parks and Recreation (JASTRe) under the Ministry of Development (MoD) in June 2018, as well as the Green Protocol launched by the Brunei Darussalam National Climate Change Council in January 2021.
Green Brunei will also observe standard operating procedures outlined by the Ministry of Health (MoH), including the use of face masks and gloves by all committee members and volunteers; ensuring physical distancing of one metre during queues; and providing hand sanitisers at every water refill station.
Only volunteers and committee members will be allowed to dispense water, in order to reduce the risk of cross-contamination.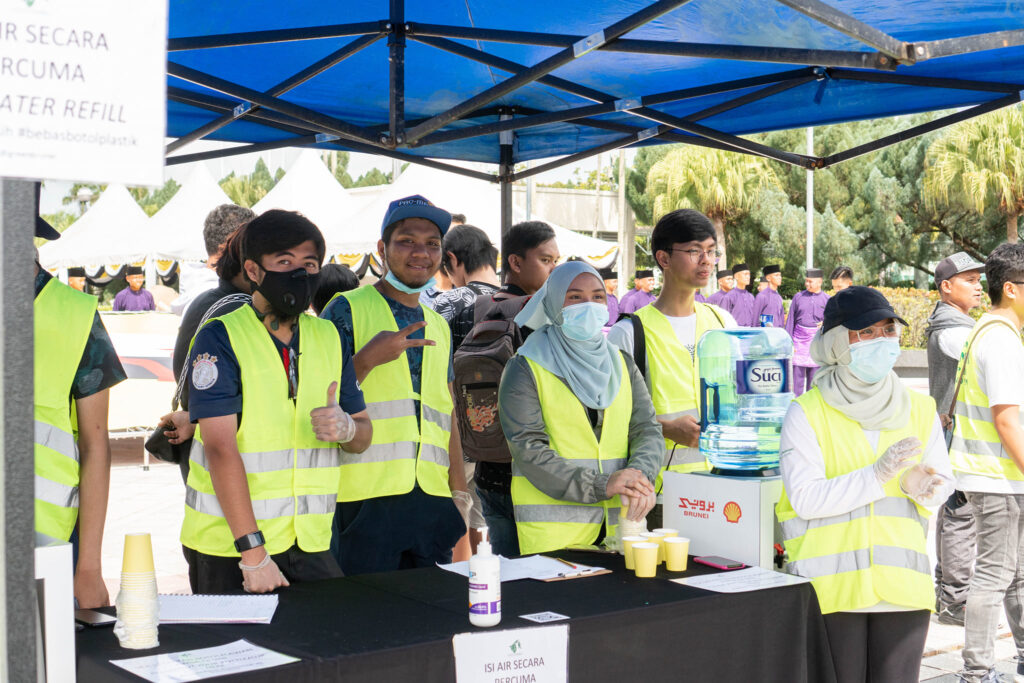 The campaign is a Green Brunei initiative, in partnership with Brunei Shell Petroleum Company Sdn Bhd (BSP) and supported by the Secretariat of the Brunei Darussalam 37th National Day celebration, the Ministry of Culture, Youth and Sports (MCYS), JASTRe, the BSB Municipal Department, and the Brunei Climate Change Secretariat.
Credits: Greener initiative at N-Day celebration | Borneo Bulletin Online