The Ministry of Energy and Green Brunei in collaboration with Mitsubishi Corporation recently organised an Environmental Education Tour programme to Tenaga Suria Brunei (TSB) located in Seria. Since the start of the educational tour programme in September 2020, a total of 480 students from various secondary and tertiary institutions have participated.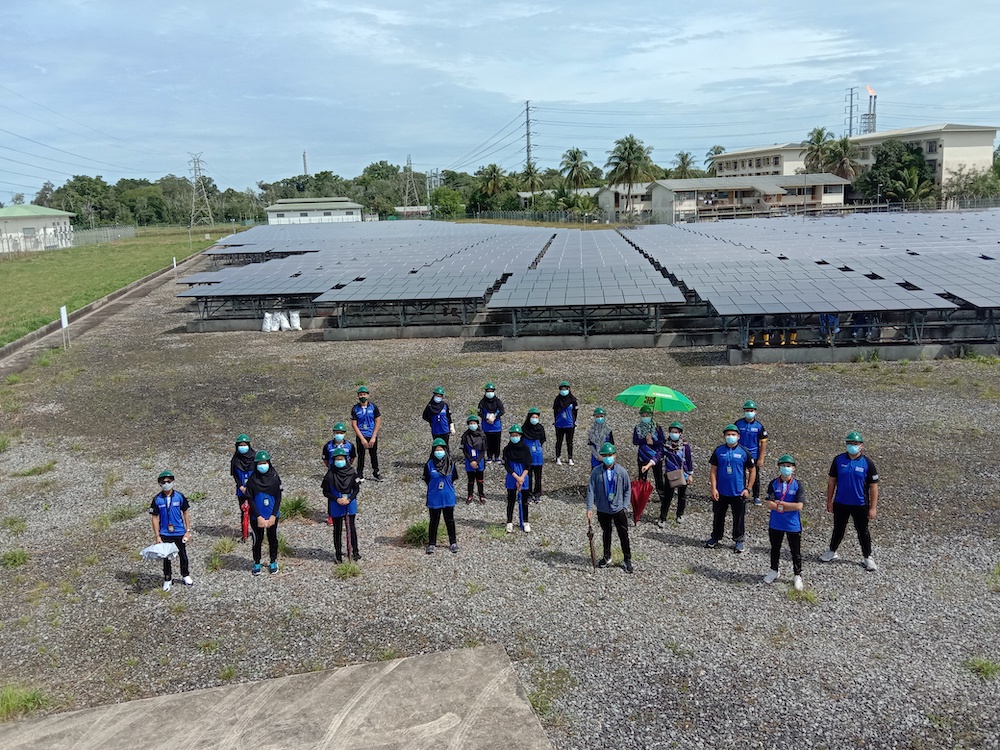 The TSB plant is an on-grid 1.2 megawatt (MW) solar photovoltaic (PV) power plant commissioned in 2010 as a part of a joint project between the Government of His Majesty the Sultan and Yang Di-Pertuan of Brunei Darussalam and Mitsubishi Corporation, Japan. At present, the plant contributes about 0.14% of the country's total power generation capacity and is operated by the Department of Electrical Services, Ministry of Energy.
The upcoming tour programme to TSB is going to take place from 12th to 30th November 2020 for a further 590 students from secondary schools nationwide and Institute of Brunei Technical Education (IBTE). This tour is part of a multi-sectoral educational awareness programme to support the national climate change mitigation plans under the Brunei Darussalam National Climate Change Policy (BNCCP). It aims to integrate education as an important tool to raise awareness on climate change, renewable energy and electric vehicle under BNCCP Strategies.
The Ministry of Energy is currently promoting the increased use of renewable energy technologies in the country for decarbonisation of the energy sector. In line with this, multiple agencies have undertaken several renewable energy projects to support the country's renewable energy target.
During the tour, the young participants were briefed on the operations and maintenance of the solar power plant to help instil awareness on the adaptation of clean energy resources. An electric vehicle and a plug-in hybrid electric vehicle were also demonstrated by Mitsubishi Corporation at the site for the participants to have a closer look and to have a better understanding of the benefits of using electric vehicle for our environment. To further stimulate awareness on climate change, art and video competitions were also held in October, which saw the participation of over 890 students from 34 schools.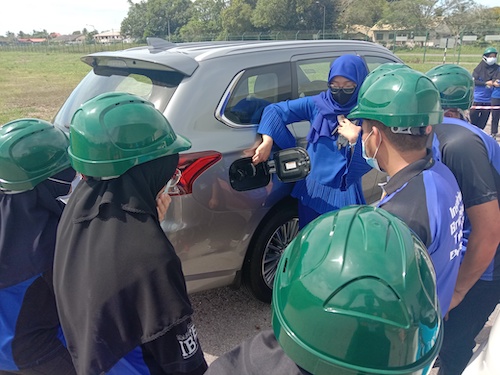 The tour is also supported by the Brunei Climate Change Secretariat, Ministry of Development; Department of Electrical Services, Ministry of Energy; Department of Co-Curriculum Education, Ministry of Education and the Science, Technology and Environment Partnership (STEP) Centre, Ministry of Education.