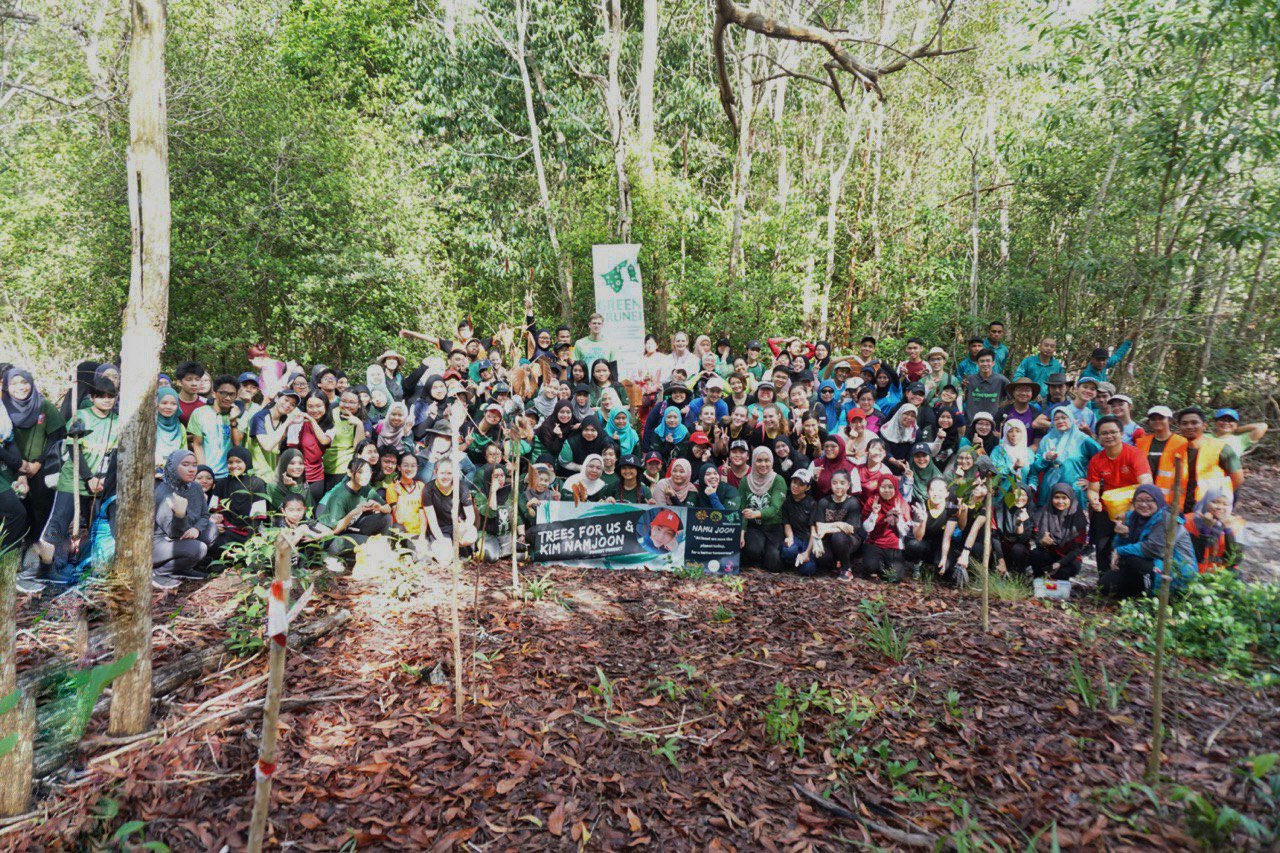 On the 24th of November 2019, 400 trees were planted in the Biodiversity Park, Berakas Forest Reserve. This tree planting activity was organised by namujoonbn, A Brunei based fanclub – led by Najibah binti Hj Sofian – for the popular K-Pop band BTS, to celebrate and commemorate the birthday of the band's leader, Kim Nam-joon. The tree planting event was jointly supported by Green Brunei and the Forestry Department, Ministry of Primary Resources and Tourism in our mission to strengthen reforestation efforts in the nation.
Over 170 volunteers came together for this tree planting event; with volunteers from Politeknik Brunei, UBD, and JIS as well as staff from the Forestry Department, representatives from Serviclean Sdn. Bhd, Green Brunei and the general public. This activity brought together fans of K-pop in Brunei who were eager to take part in environmental initiatives and also saw volunteers from all walks of life bond together over their desire and willingness to make a positive impact environmentally in Brunei Darussalam.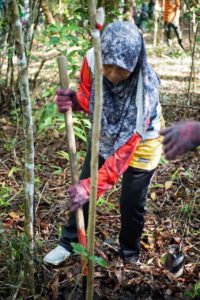 There were three different species of trees planted on that day, namely Kapor, Meranti, and Kaum Damar which were sponsored by Serviclean Sdn. Bhd. with some being donated by the public.
The tree planting is in support of Green Brunei's commitment towards conservation projects, in particular promoting activities that enables the public to offset their carbon footprint. It is Green Brunei's first tree planting activity since initiating our Adopt a Tree programme on the Brunei Carbon Calculator website.