On 21st April, Green Brunei successfully organised a recycling drive in conjunction with Earth Day at the Hassanal Bolkiah National Stadium. Over 20 members of the public dropped by, resulting in over 500 kg of recyclables gathered in three hours. To break it down:
379 kg of paper,
6 kg of aluminium,
28 kg of metal and
108 kg of plastic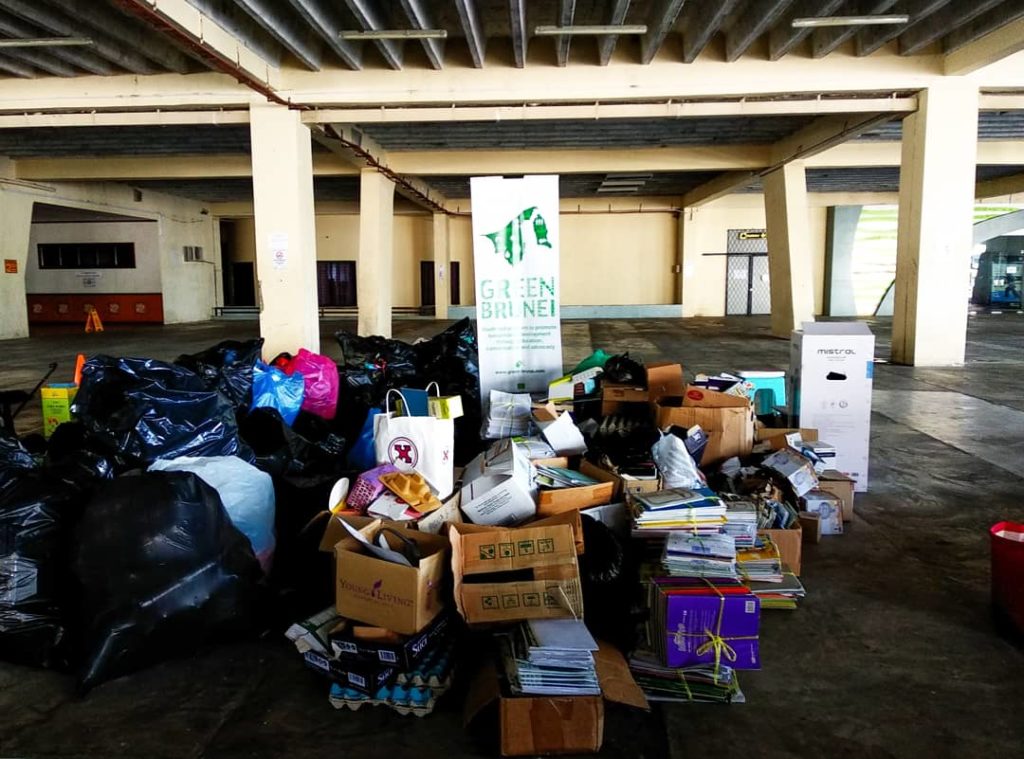 This was made possible through the gracious support of the public. Be it through giving recyclables, volunteering or spreading the word, every action counts towards building greater environmental awareness and eco-friendly disposal habits in the community.
Our next drive will be after the Hari Raya celebration in June. Stay tuned!