STANDARD Chartered Bank volunteers partnered with Green Brunei yesterday to clean part of Tungku Beach in an effort to beautify Brunei Darussalam's natural landscape and to ensure that beaches remain clean.
Throughout the cleaning campaign, the volunteers collected about 20 rubbish bags and 400 plastic bottles.
Chairperson of the Standard Chartered Bank Recreation Club Debbie Too said Standard Chartered Bank is committed to environment protection and sustainability values.
"The bank has always encouraged its employees to volunteer and organise activities that centre around the environment."
Ten volunteers took part in the beach cleaning. They first met up with Green Brunei to learn the importance of keeping Brunei's beaches clean. They were then grouped up with Green Brunei volunteers to collect left over trash on the beach.
The Standard Chartered Recreation Club is a committee appointed by the employees of Standard Chartered Bank.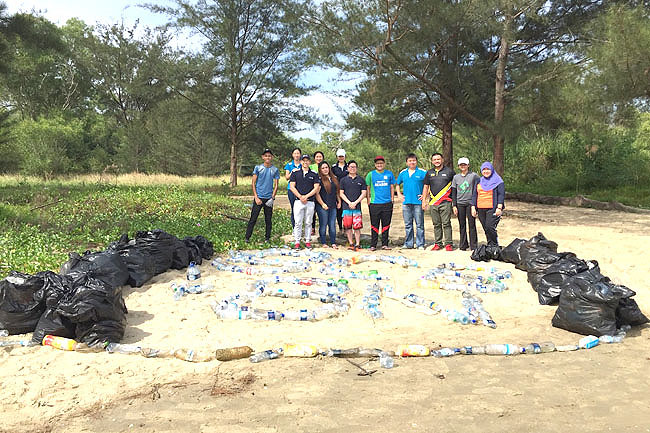 Credits : Borneo Bulletin