FIVE students from Universiti Brunei Darussalam yesterday handed over 1,707 books of different categories including fiction, history and children's books to the community libraries of the Senior Citizens Activity Centre (PKWE) in Lambak Kanan and 'Mukim Buku Rimba' (MBR).
The books were contributed by Green Brunei Eco Drive and Singapore Brunei Youth Leadership Exchange Programme (SBYLEP), as well as members of the public during a nine-day collection period, according to a press release from the Brunei Youth Council. The 'MBB Book Donation' project was conducted by the students as part of their Community Outreach Programme activity under the Brunei Youth Council in order to add reading resources to the two libraries.
"Both facilities, which opened recently, cater to the community, especially the elderly. It is hoped that the project could help to generate more interest in the two facilities as well as to encourage reading habit in the community," the press release stated.
Present to receive the books for PKWE were Haji Md Hussin bin Haji A Yusof, Manager of PKWE, and members of PKWE.
While the books for MBR were received by Halimah binti Haji Awang Lajak, Caretaker of MBR, and Norhasinah binti Haji Moksin, Library Officer, Head of Lending Unit of the Language and Literature Bureau Library.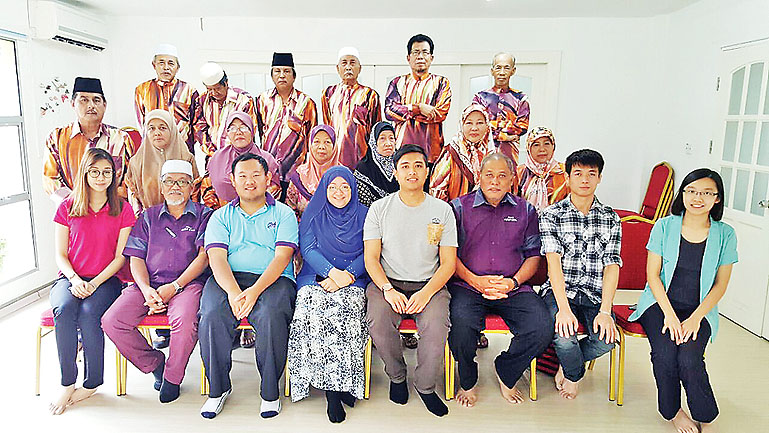 The students in a group photo with members of Senior Citizens Activity Centre (PKWE). – BYC
Source: Borneo Bulletin